Desert Artisans' Gallery
"Over the Moon" and "In My Dreams" Miniatures
Exhibition opens August 7th.
OPENING RECEPTION for "Over the Moon" and
ALLA PRIMA DEMO:
Linda Levine, David Thekan, Judith Probst, Alexandria Winslow,
Susan Meyer, and Sage Boyd
Friday, August 10th 5:00pm – 7:00pm.
Come meet the artists and see them in action while they are painting.
DesertArtisansGallery.com
​© 2009-2018 Alexandria Winslow. All rights reserved.
None of the materials on this website may be reproduced, copied or downloaded
without written permission from the copyright holder.
Powered by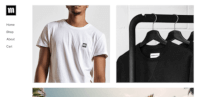 Create your own unique website with customizable templates.